JADE DEWI TYAS TUNGGAL FROM AUSTRALIA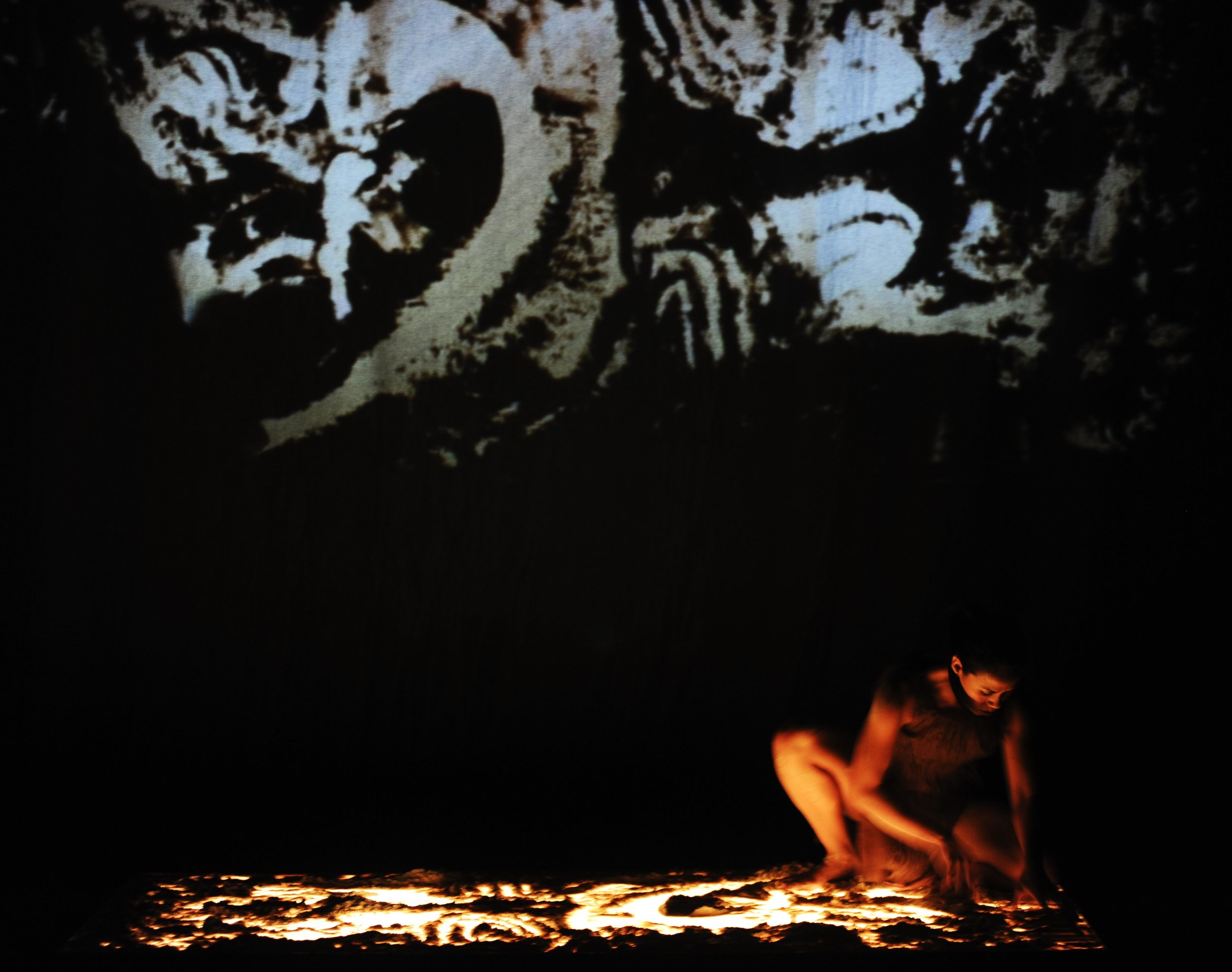 Born in Awabakal country NSW Jade has an Australian heritage stretching back 220 years. Her Javanese ancestry stretches even further and connects with 9 th century Borobudur. She is a direct descendent of Hamengku Buwana, the first Sultan of Yogyakarta. Dancing in Yirrkala she is now adopted by the Marika family and her Yolngu name is Murukun Marika.
Artist Biography
Provoked by her mystical Javanese heritage, Austronesian cultural insights and lifelong connections with indigenous communities, Jade's captivating work crafts body, space, sound and image to evoke stories of transformation with seen and unseen forces. Worldwide dance studies in ballet, modern, improvisation and cultural forms has ushered an expansive 20 year freelance career with many diverse theatre companies and unique contemporary artists. Inspired by travel, architecture, film, music, choreographic and somatic practices she returned to Australia in 2005 to gain a Master of Choreography (High Distinction) at Victorian College of the Arts. Her interdisciplinary intercultural performance work is supported by government and philanthropic funding, and has won awards at Fringe Festivals and been shortlisted for Green Room and Australian Dance Awards.
Artist statement
I work in dance, performance and installation. My style is evocative crafting of body, space, sound and image to create cultural performance ceremony. Some of my works include Bride of the Desert – Pitjantjara Lands, Australian Central Desert, Seven Sisters Story; Morning Star – Yolgnu Yirrikala: Navigators – Cape York Peninsula, Aurukun, Mapoon, Shadow and Ash: River – Murray Darling Rivers Wilcannia Barkindji Country; Opal Vapour – Javanese Shadow Puppet theatre and funeral rites; Enfold – Rising sea levels, refugee displacement; Mermaid Tears – Horror of plastics in the oceans and rivers; Djurra (lore) – Bundjalung, 3 brothers rivers creation story; and SMOKE – a new Indigenous Intercultural performance created in Australia and Indonesia. Common themes include ritual, transformation, shape-shifting, trance and revelation. Underlying subjects driving the work include nature, soul, spirit, belonging and displacement. The work is important as it is contemporary ceremony for our times. With respectful acknowledgement of place and elders they provoke audiences to empathy and compassion for human rights issues.